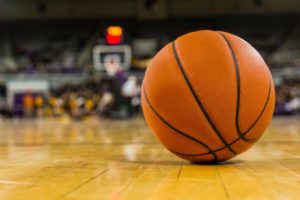 Get your tickets and spirit wear for the Lees Corner vs. Oak Hill basketball game! It will be held at Chantilly High School on March 8, 2019 at 6:00 PM.
But first…we can't have an event without volunteers! Please check this sign up here and help out to make this a fun time for all. Teens are welcome to volunteer as long as there is an adult with them: https://www.signupgenius.com/go/60b0f4bafac2ca02-lees2
Congrats to Evan Shepherd (6th) for winning the T-shirt design contest!
Online ticket sales and orders for t-shirts and spirit items will be available from now until Friday, March 1 at 5:00 PM.
To order, go to https://www.pt-avenue.com (click "log in" on the upper right side of the screen, and enter the organization code: leescornerpta Then, click the shopping cart image on the upper right side of the screen to get to the Online Store)
Prices are as follows:
family tickets (up to 5 people)   $15
individual ticket                $5
foam finger                      $5
thundersticks (pair)          $5
pom poms (each)             $3
bracelet                            $2
necklace                           $2
tattoo                               $1
t-shirts                             $12
All pre-orders, including t-shirts for cheerleaders and basketball players will be received by March 4. Please email julieohmchang@gmail.com with any questions.
Please note: There will be lobby sales the week of the game starting March 4 for all remaining items. Monday through Friday mornings at 8:15 - 8:40 am. Bring cash or check!
The 6th grade boys and girls teams are practicing hard to beat Oak Hill, and the cheer squad is getting ready too. Go Lees Corner!!!